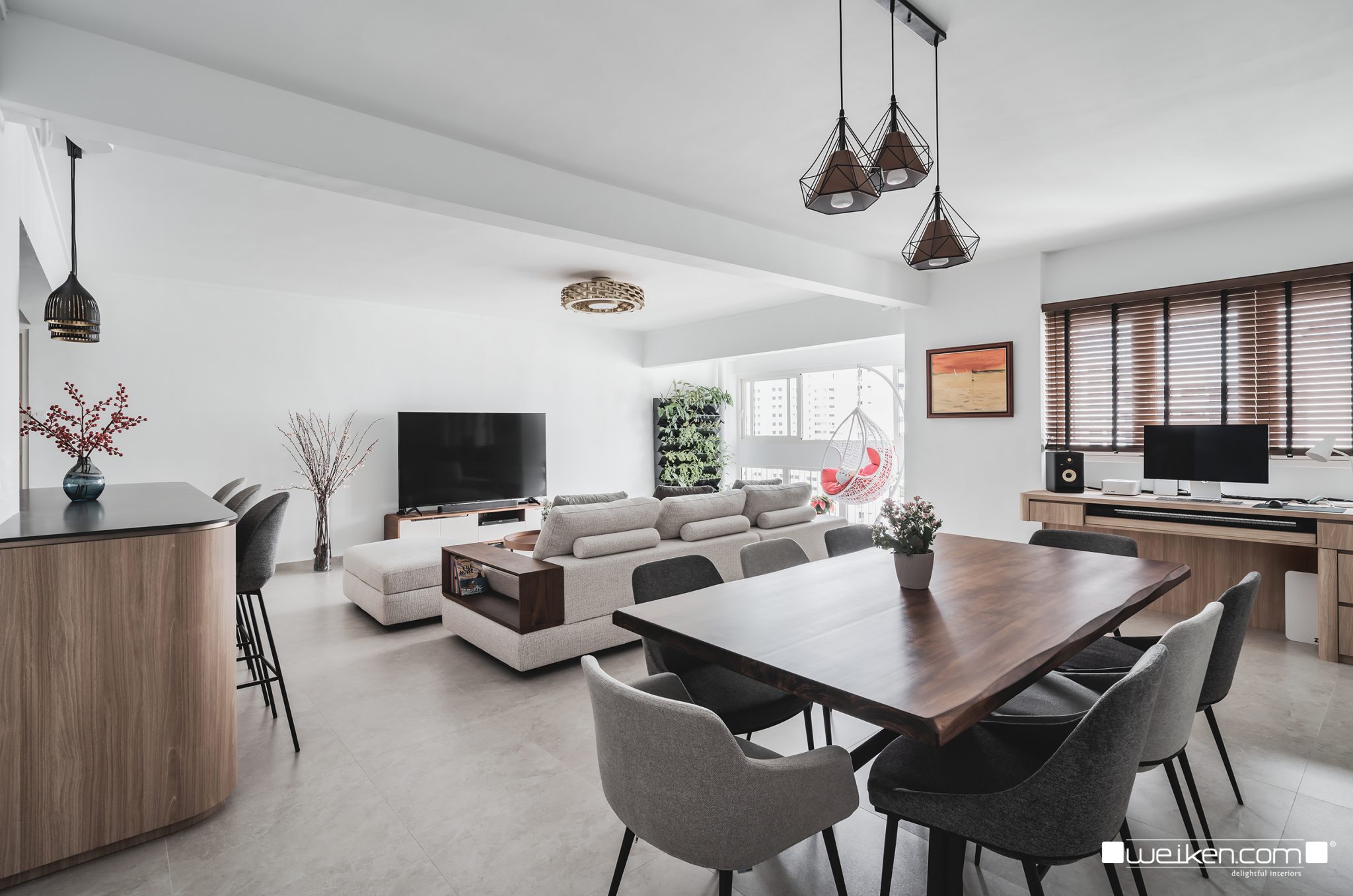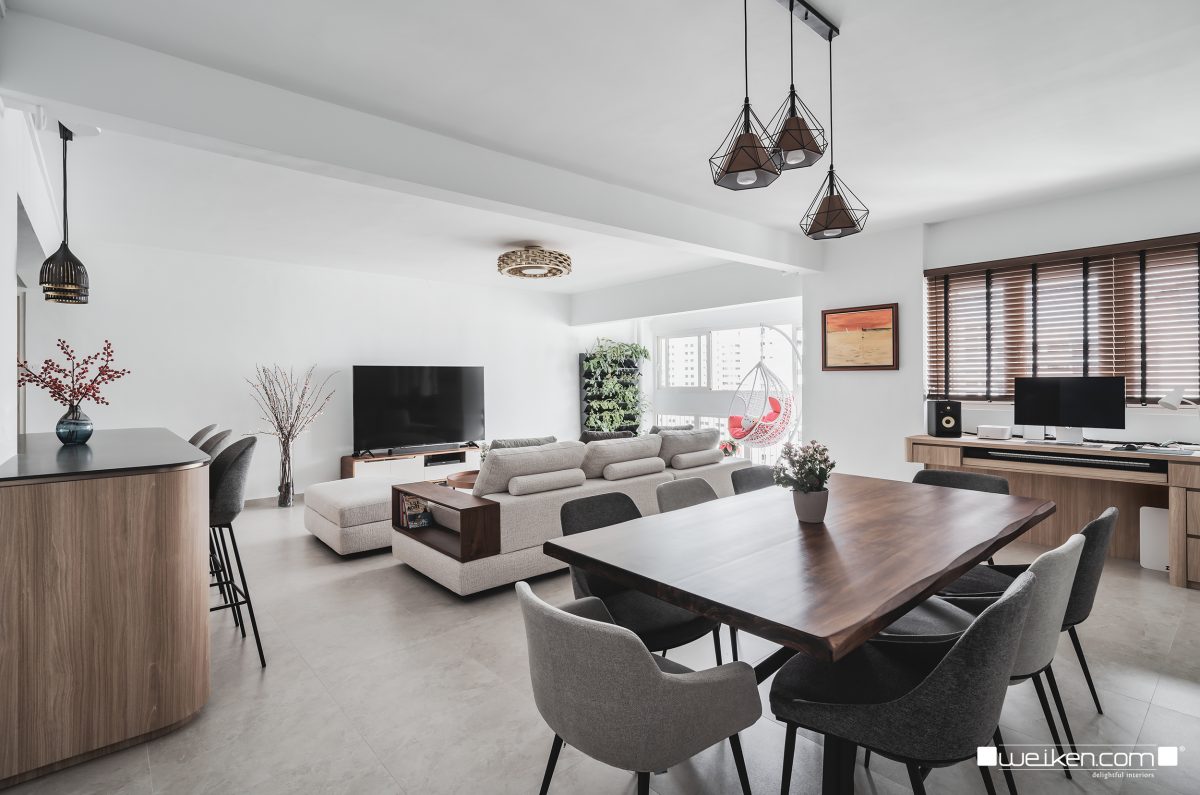 A living area serves as a meeting point for family members to sit, discuss important issues, and share their thoughts for the day. Keeping Singaporeans' lifestyles in mind, we have listed informative yet applicable living room design ideas. This will enable you to style your space by incorporating numerous captivating and inspiring elements.
Artistically Crafted Living Room Interior Design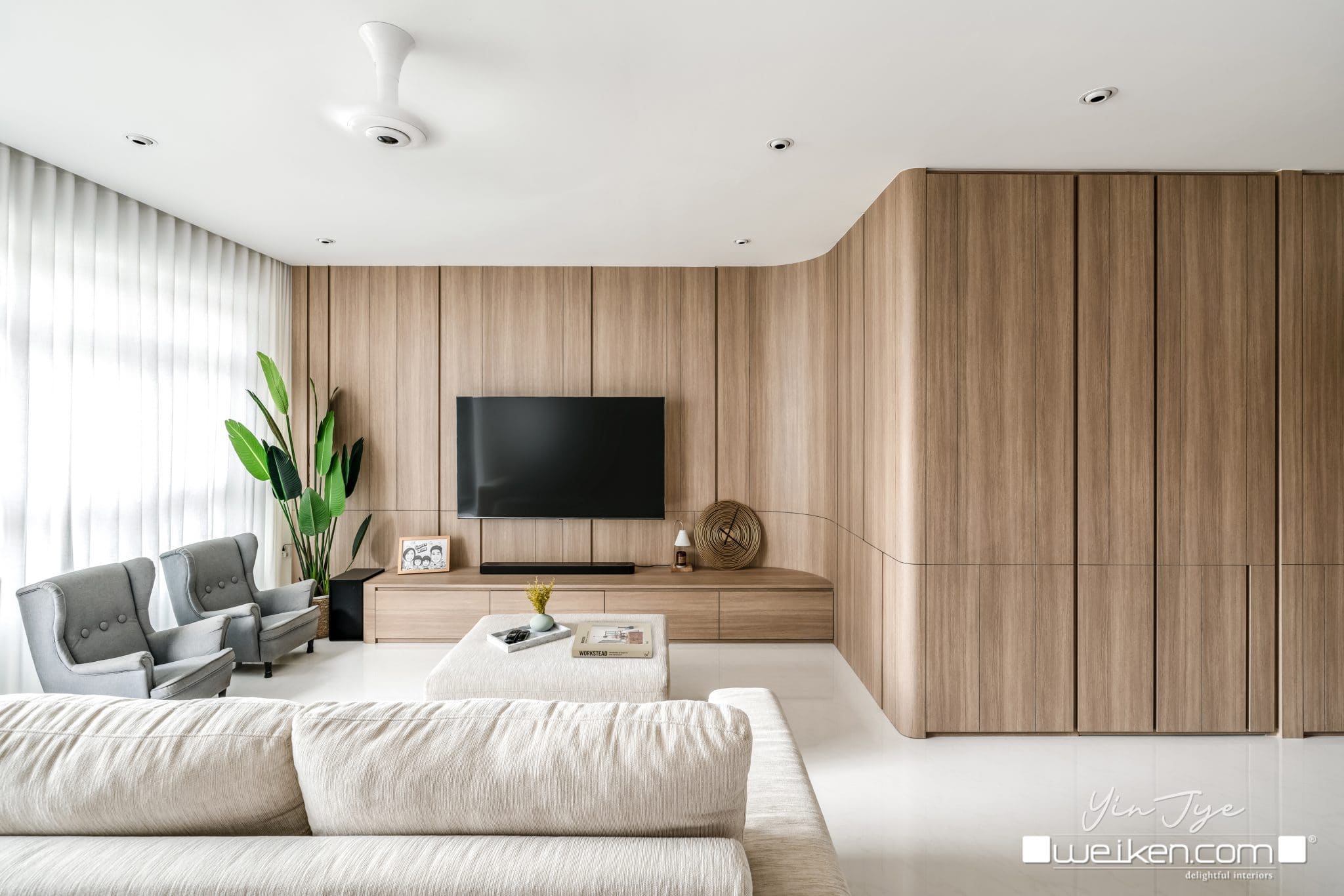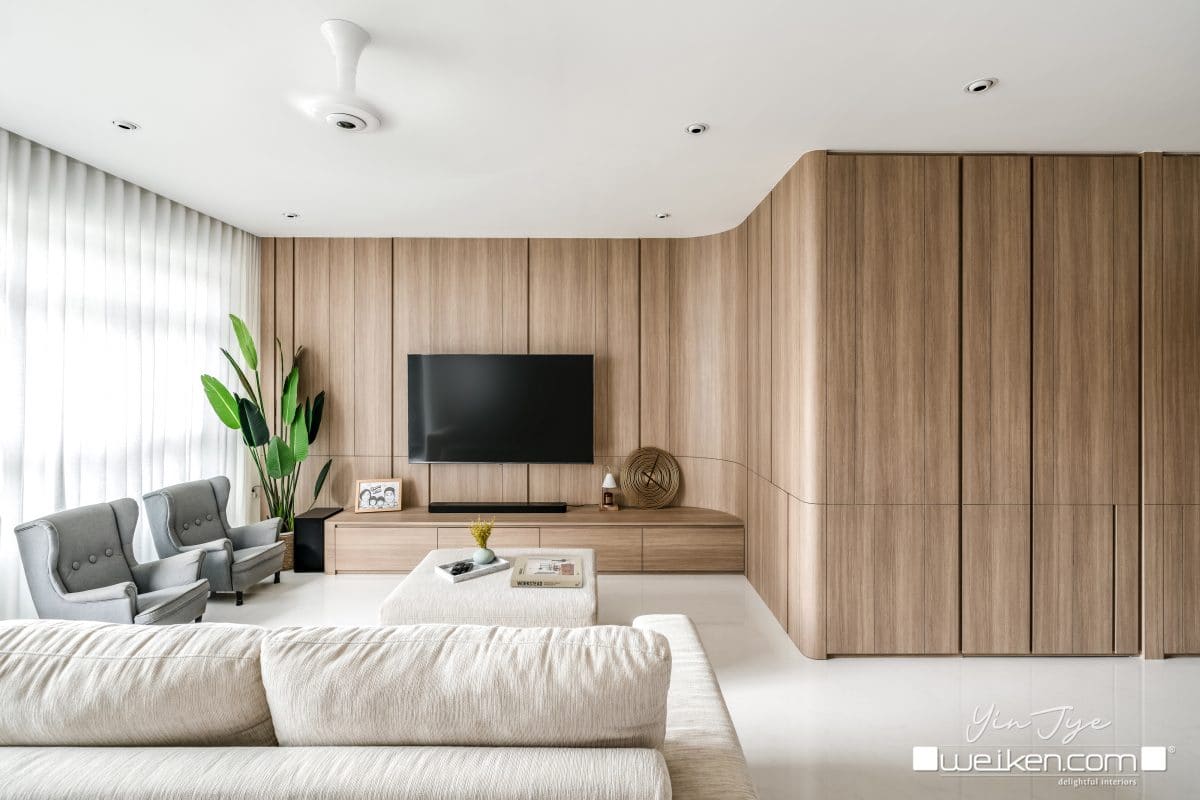 A Singaporean's living room interior design blends contemporary functionality with their ethnic values. In Singapore, where space matters a lot owing to the urban residential setting, designing an operational and aesthetically satisfying living area holds great value. They incorporate attractive layouts and modern furnishing that reflect their cultural significance.
Moreover, neutral-coloured tiles, proper ventilation, minimalist décor, and a home with proximity to nature add to their design aim.
Some Amazing Living Room Design Ideas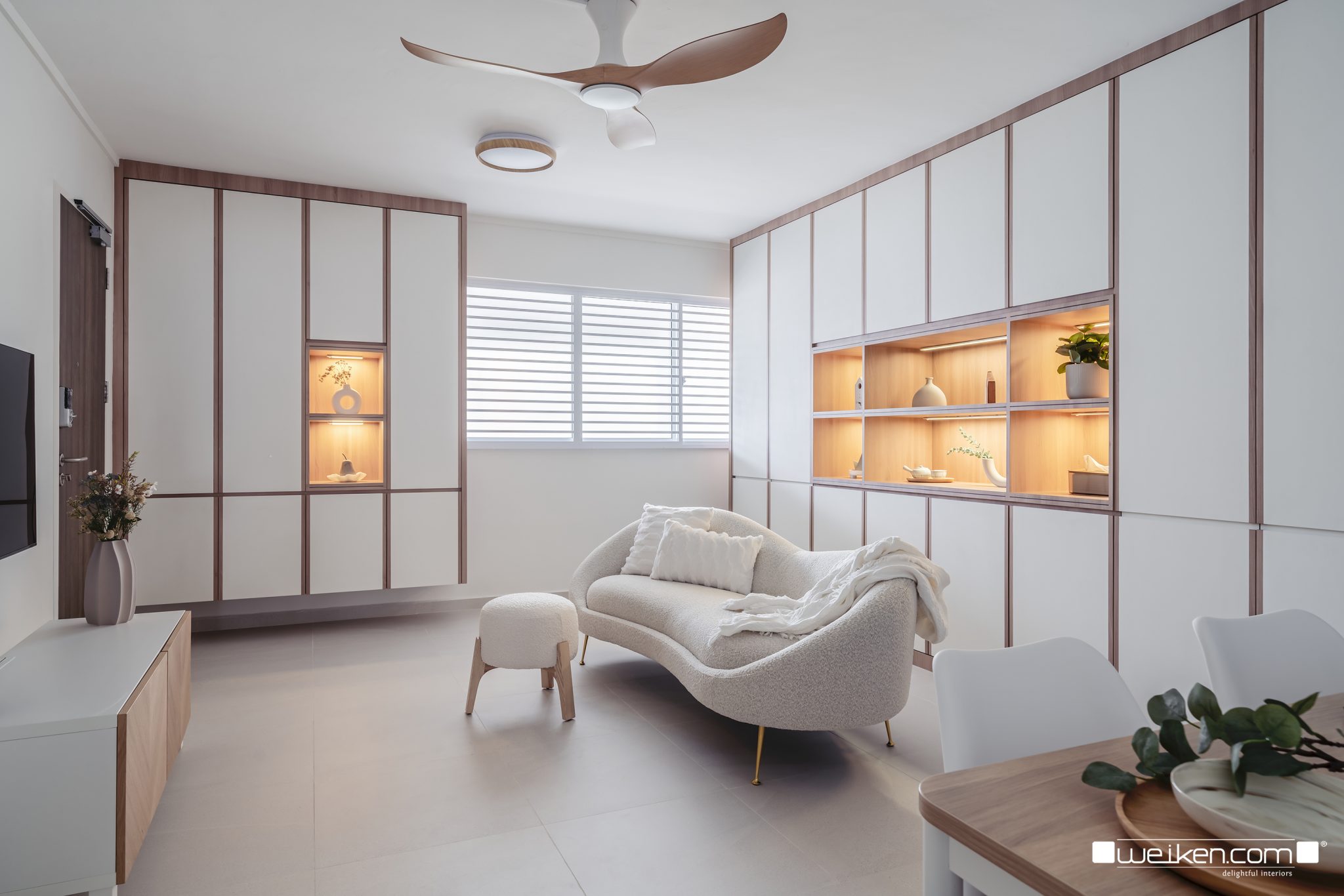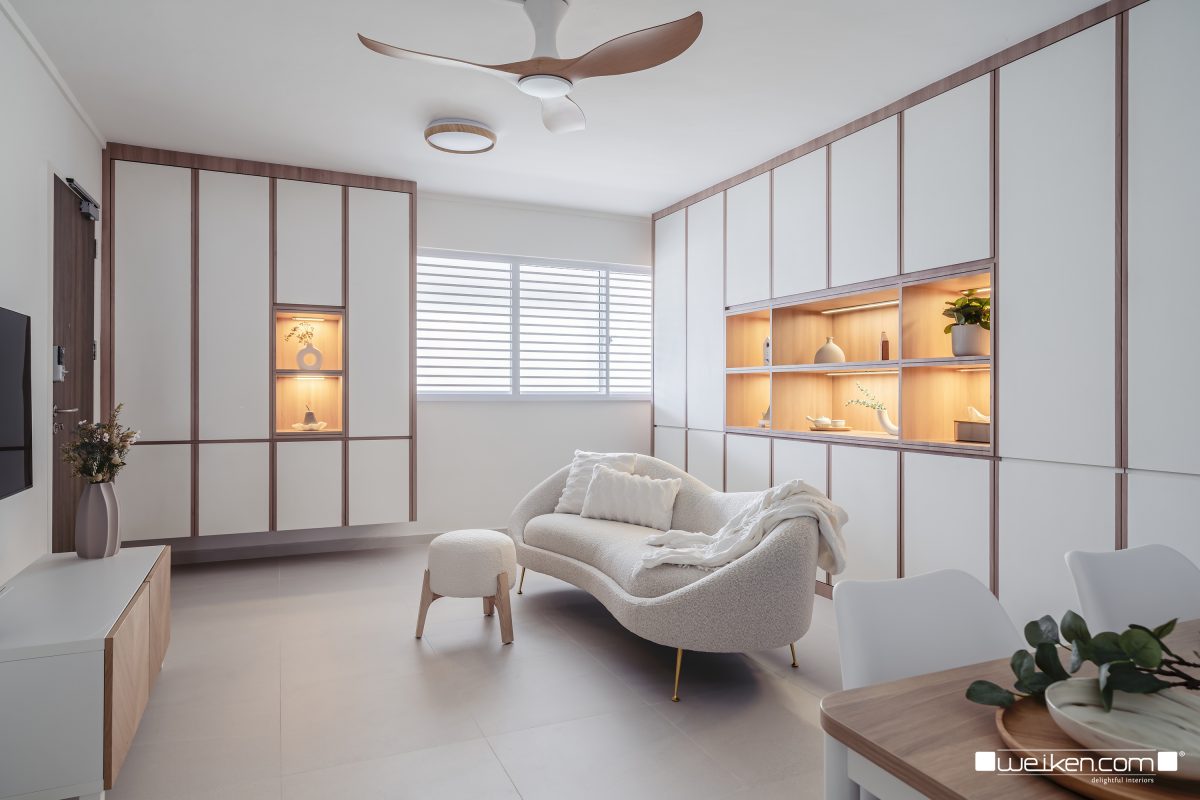 Singapore's trend and cultural diversity gave birth to ground-breaking living room design ideas. You can design your living area in any way that makes you feel comfortable considering your available space. Here are some reflective ideas to consider while making design plans.
Peranakan-inspired – Design your living area with the combination of Peranakan tiling and wooden furnishing to illuminate the concept of modern functionality encompassing tradition.


Floating Garden – Incorporate potted plants on any wall to transform it into a vertical garden. This can add a touch of natural beauty, thus giving a soothing effect to the area.


Fusion of Themes– Transform your living area with a mix of Asian-inspired themes. Combine Zen-inspired elements with Minimalism ideas to design an inviting space.


Smart Living Integration – You can seamlessly integrate smart technology elements into your living area design to manage the lighting system, temperature control, and entertainment features for a futuristic approach.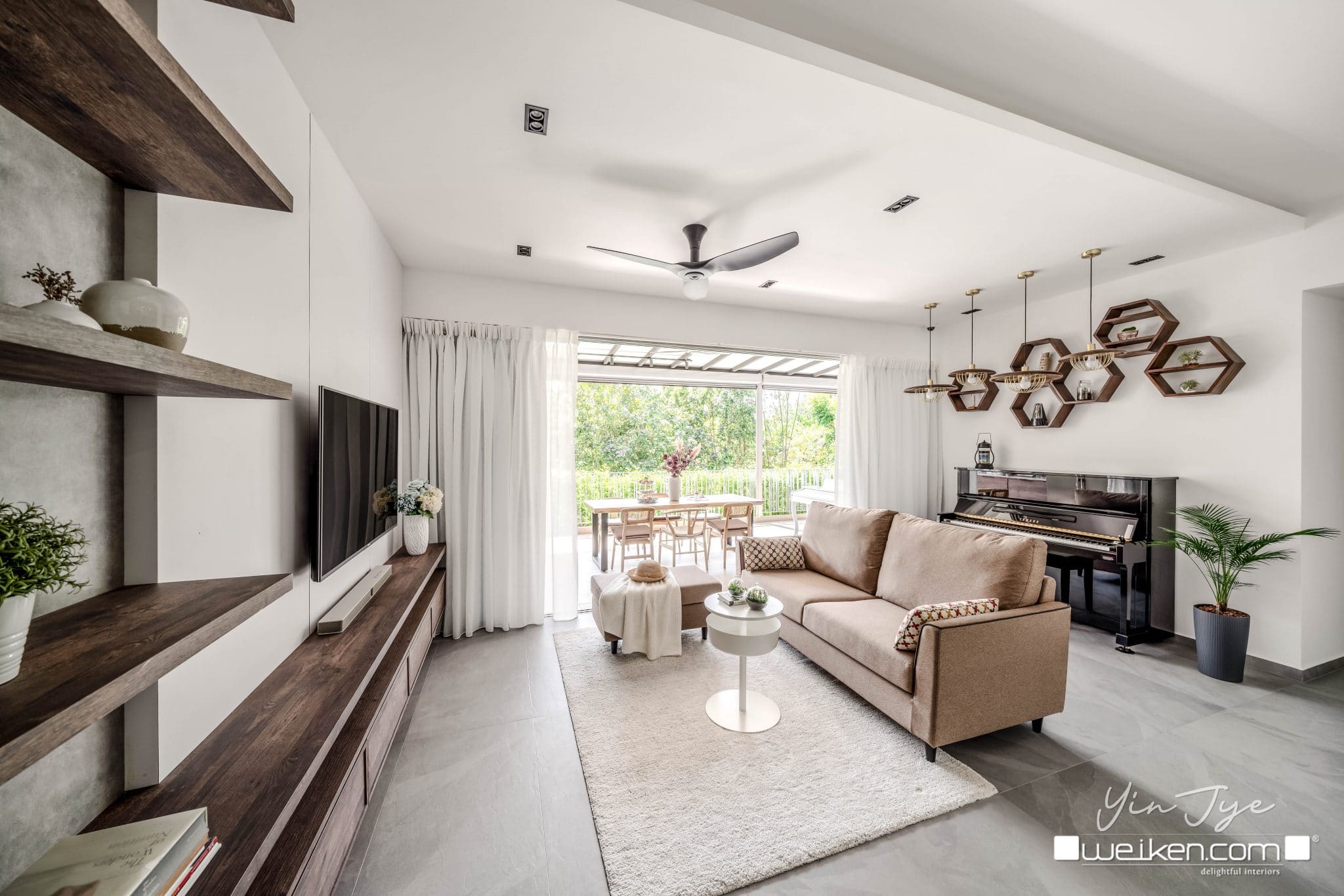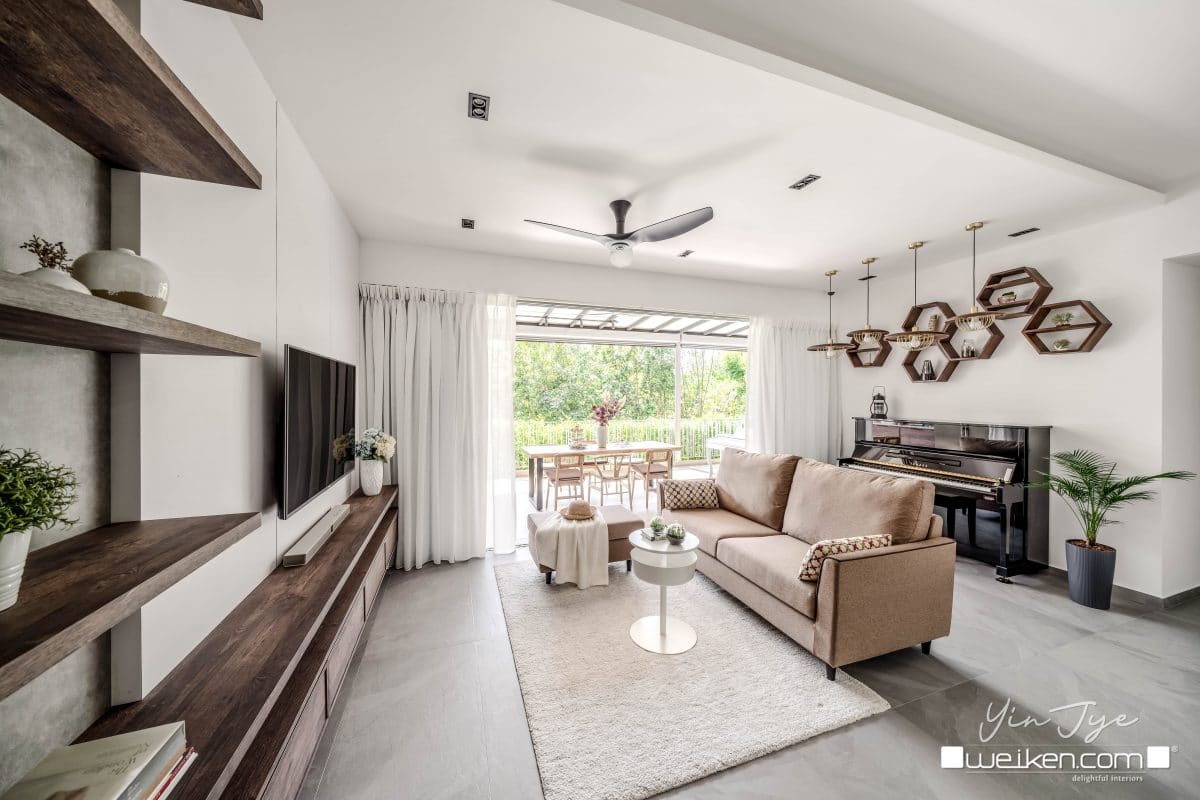 Multifunctional Furniture – For small living spaces multifunctional furniture or storage solutions are wise to opt for. It gives you the flexibility to convert your furniture to adapt to changing lifestyles and makes it easier to manage space innovatively.


Ethnicity Showcasing – Prepare a corner to showcase traditional artifacts and masterpieces to add a unique heritage portrayal twist to your living design.


Floating Shelf – Floating shelves are another good option for increasing the storage capacity of your living room. You can install such a shelf on a wall to store books or display decoration pieces for an organized look.
Noteworthy Elements when Planning For A Living Room Design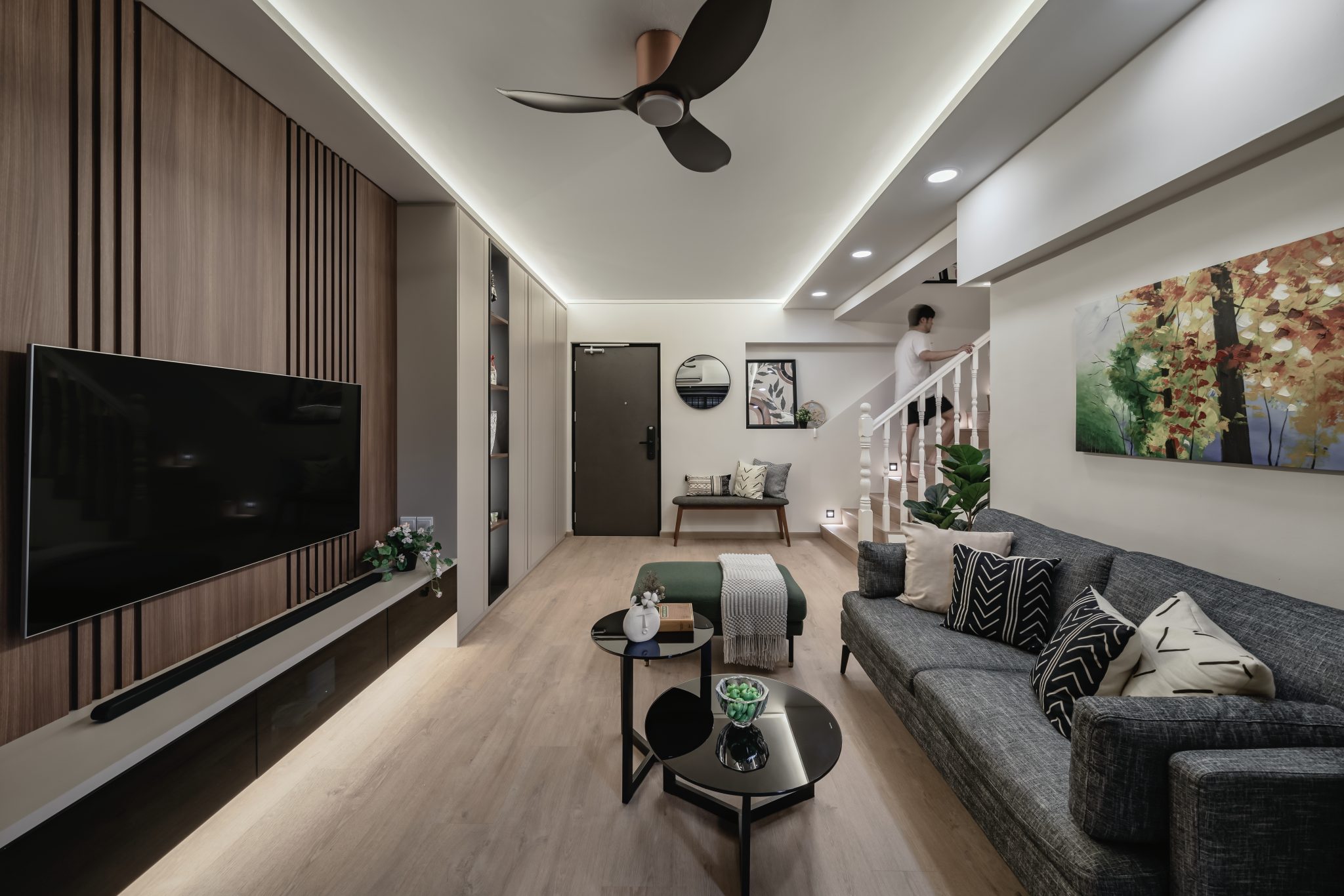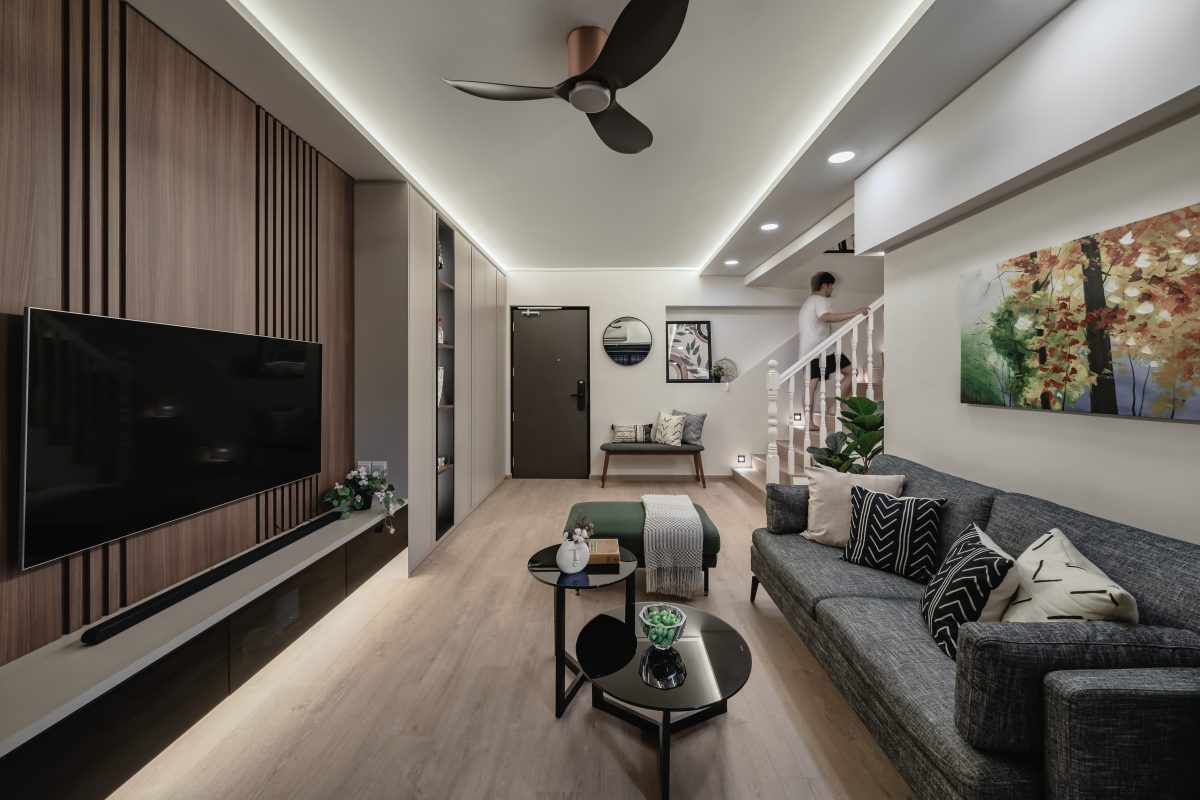 For an artistically engaging and practical living room design, several key elements must be noted.
Ventilation – Due to the tropical climate in Singapore, there are days when humidity is at its peak. A proper cross-ventilation system is imperative for easy and fresh air flow. The use of large windows in the living area works well for keeping the atmosphere cool and airy.


Lighting – Design your living room in a way to allow natural sunlight to come in during the daytime. Furthermore, to enhance the visual appeal a mix of task, accent and ambient lights shall be used for versatile illumination at night.


Tiling – Carefully select the floor tiles for a living room with respect to the colour and material. Go for light-colored tiles such as white, cream, and beige to encourage spaciousness.


TV Console – A wall-mounting TV console arrangement helps to seamlessly integrate media in the living room. Moreover, stylish storage compartments within that can make the living area look neat and well-organized.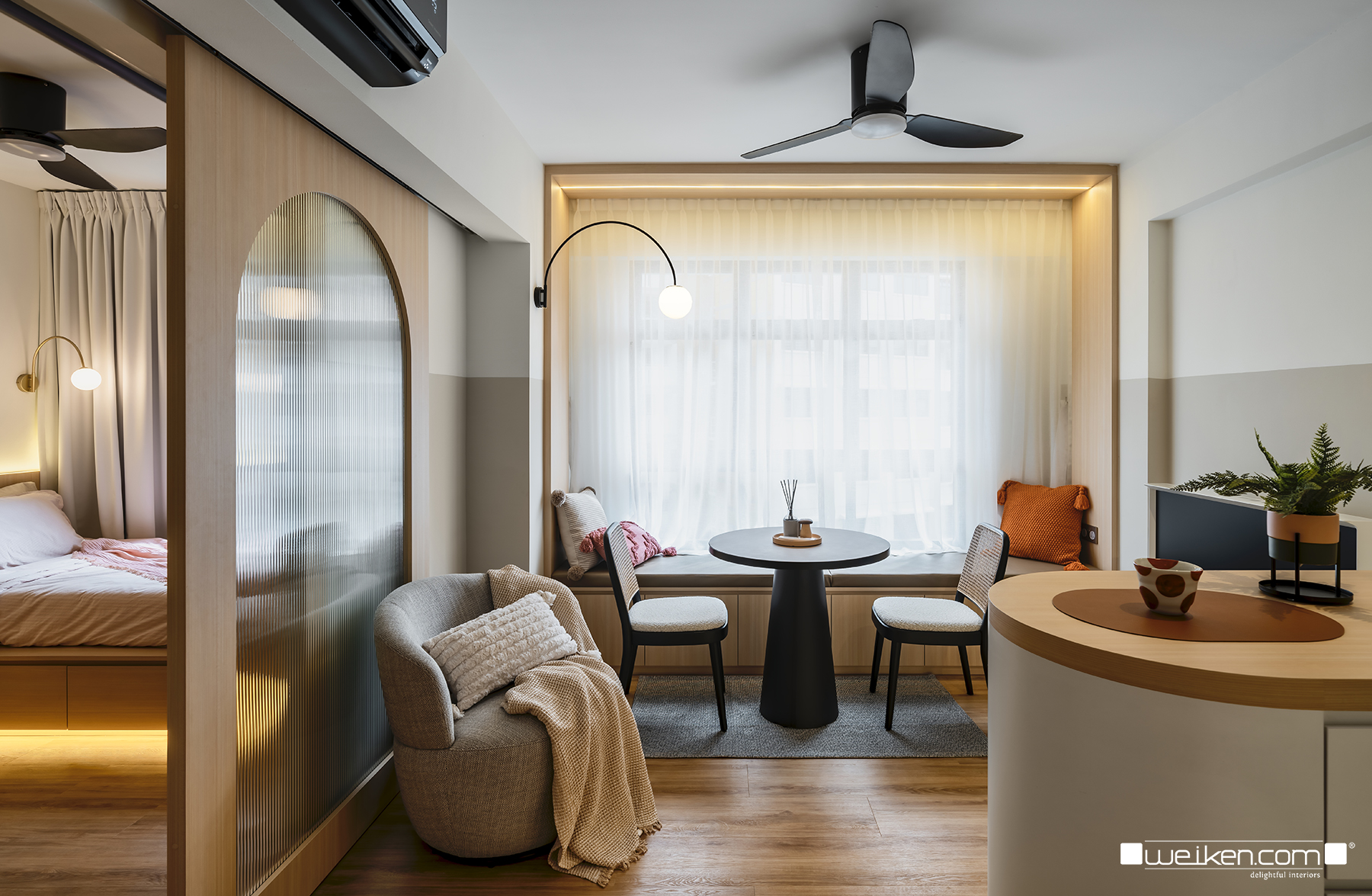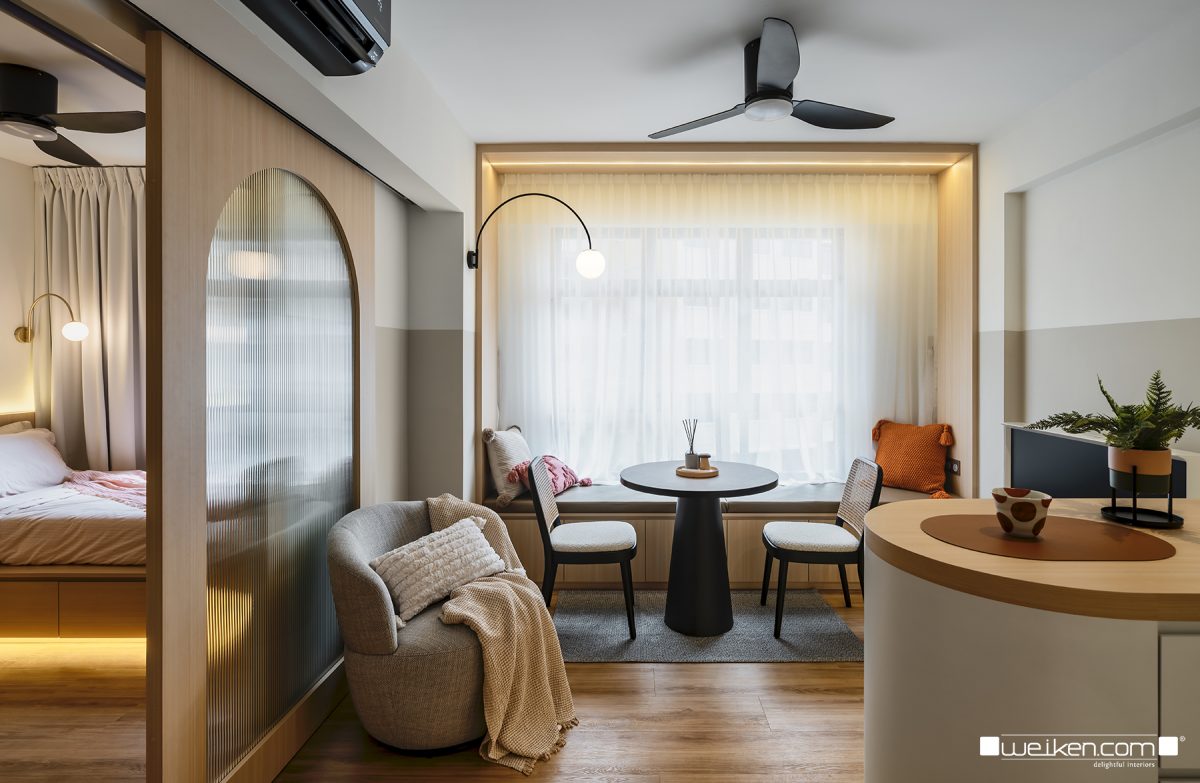 Sofa – Consider your living room size and space while selecting a sofa layout. For a small-sized living area, sectional sofa sets, or modular sofas are the best fit for multiple layouts.


Fan – Ceiling fans are a must in Singapore to cater to its humid climate. Tactically design the fan direction that can allow effective air circulation.


Space Planning – A well-planned furniture placement in the living room is the fundamental element of efficient space planning. Minimal furnishing and open-plan layouts aid in maximizing the space area with an easy space flow between rooms.
An Eclectic Living Room Design Ceiling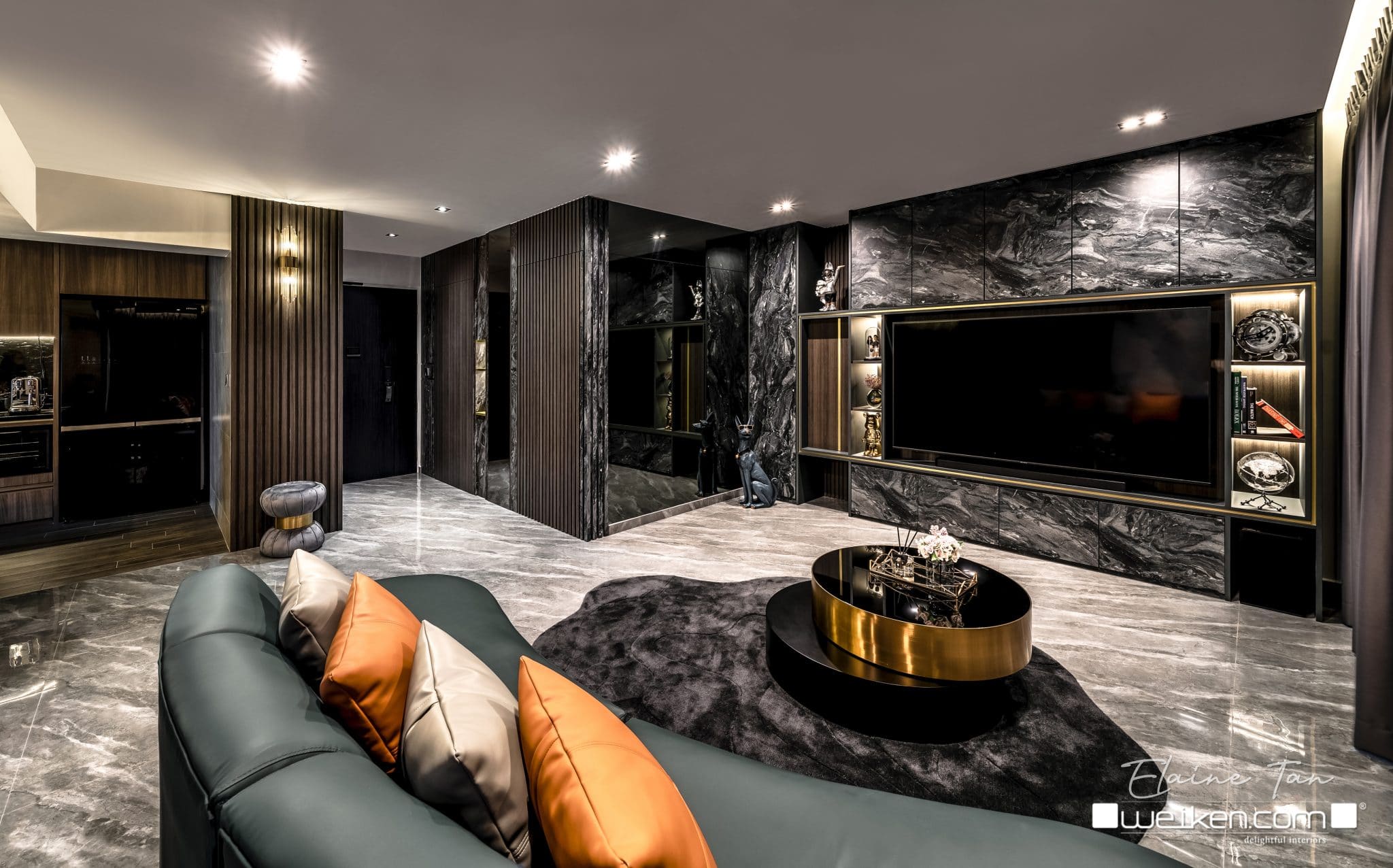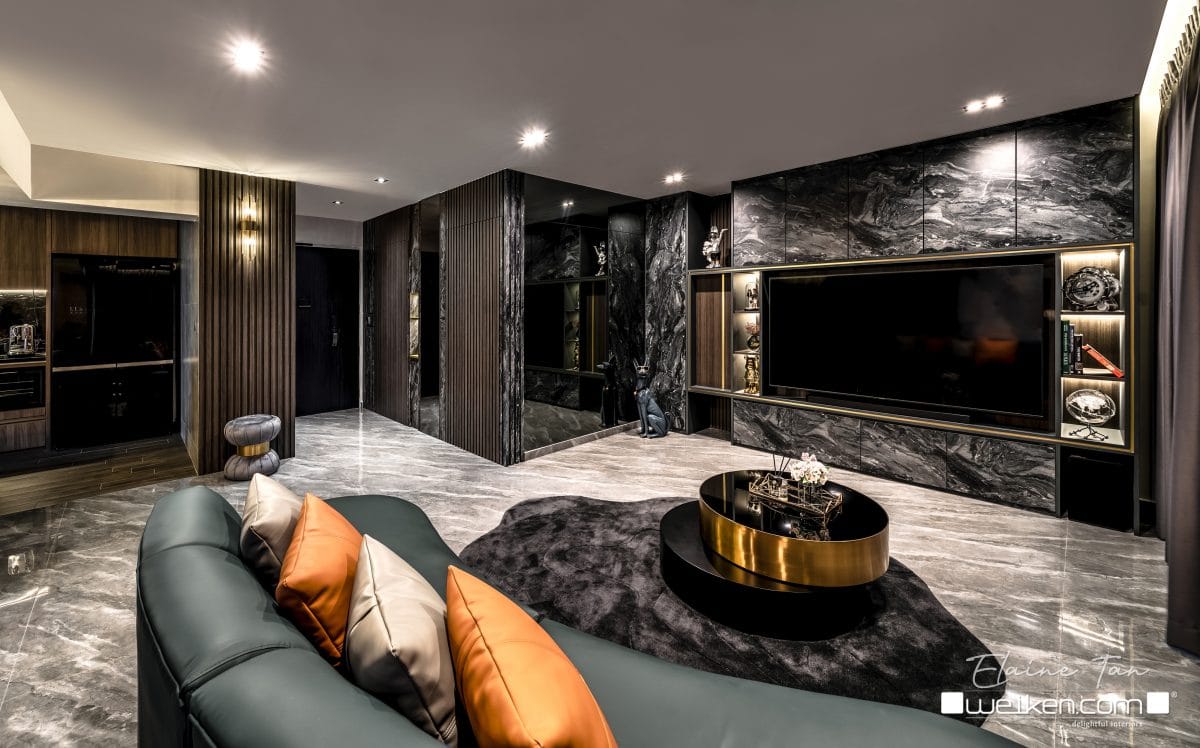 A ceiling is considered a useful canvas to emboss your creativity in living room design. You can use multiple settings of ceiling lighting and patterns to design your living area. Furthermore, suspended items like hanging lights or chandeliers work well for high-raised ceilings. A blend of coffered design with pendant lighting gives a luxurious touch to the living space.
Strategically Planned Living Room Design for Condo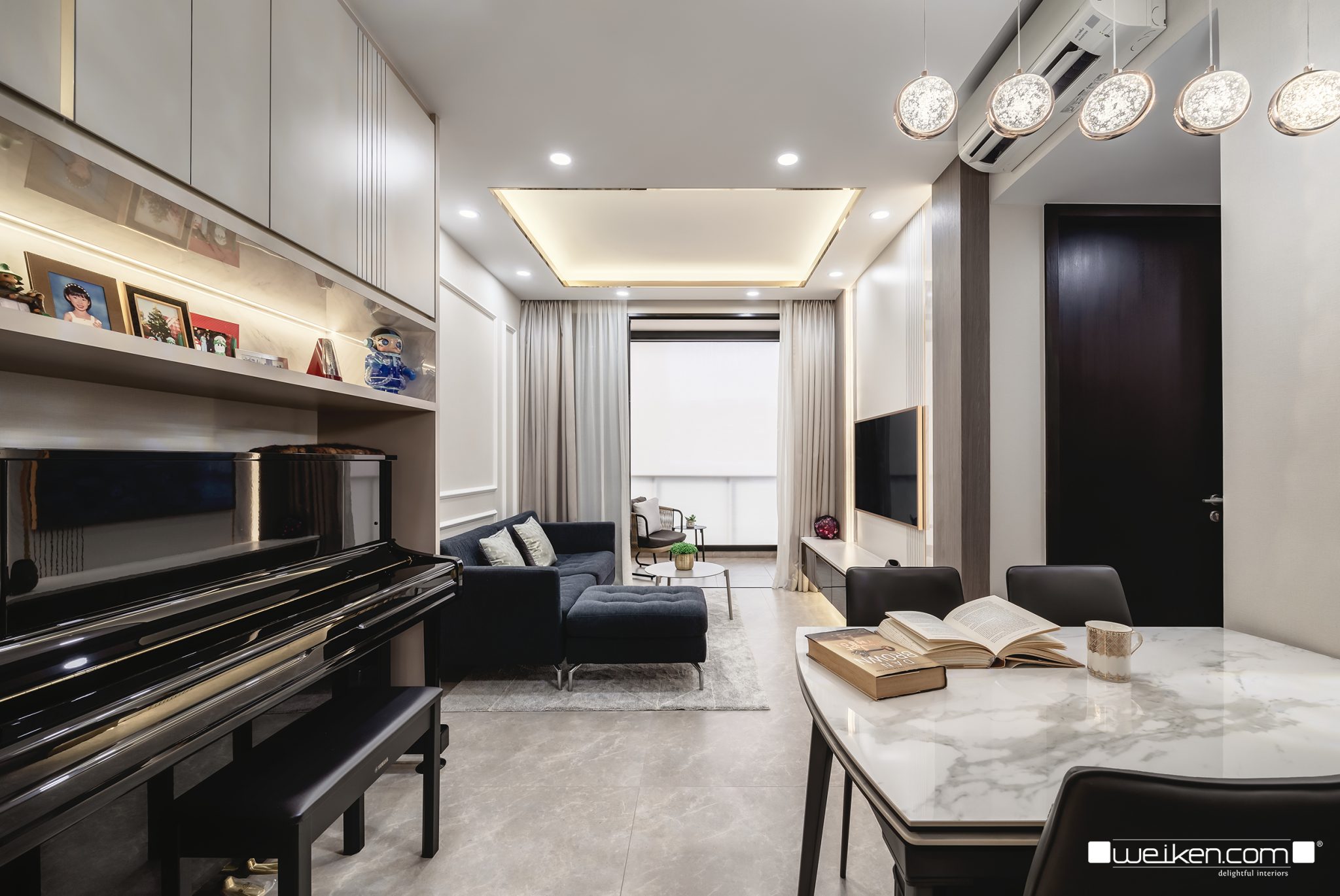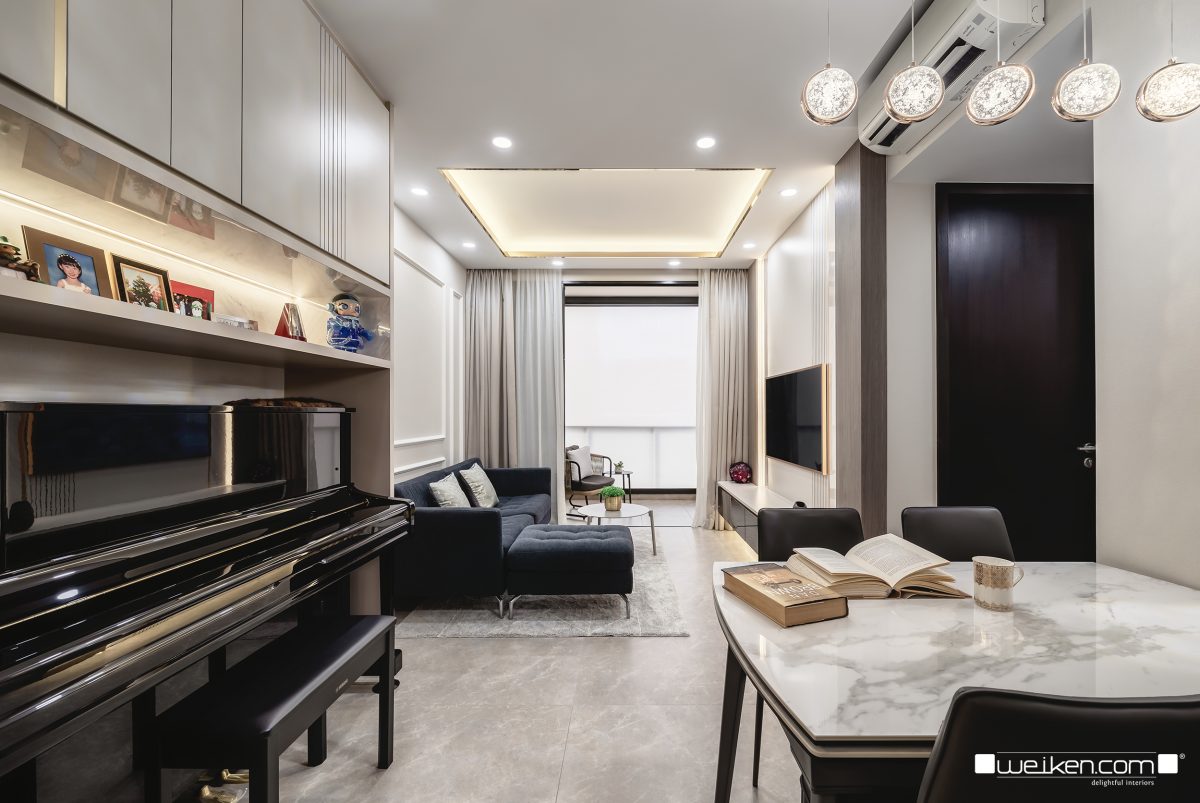 The condominium incorporates a sleek yet modern architecture that offers a challenging canvas for designing a functional and aesthetically appealing living room. Here are some points to consider while planning for a chic condo living area.
Wash neural, or earthy colours on walls to bring nature indoors.
Install easy-to-manage windows to ensure appropriate lighting and privacy.
Place different rugs or floor tiles to demarcate the kitchen, living room, and dining area.
Go for multipurpose furniture and reflective flooring to elevate the space's visual appeal.
Incorporating a glass accent or mirror surface is a modern addition to the living room.
Popular Themes for 5-Room HDB Living Room Design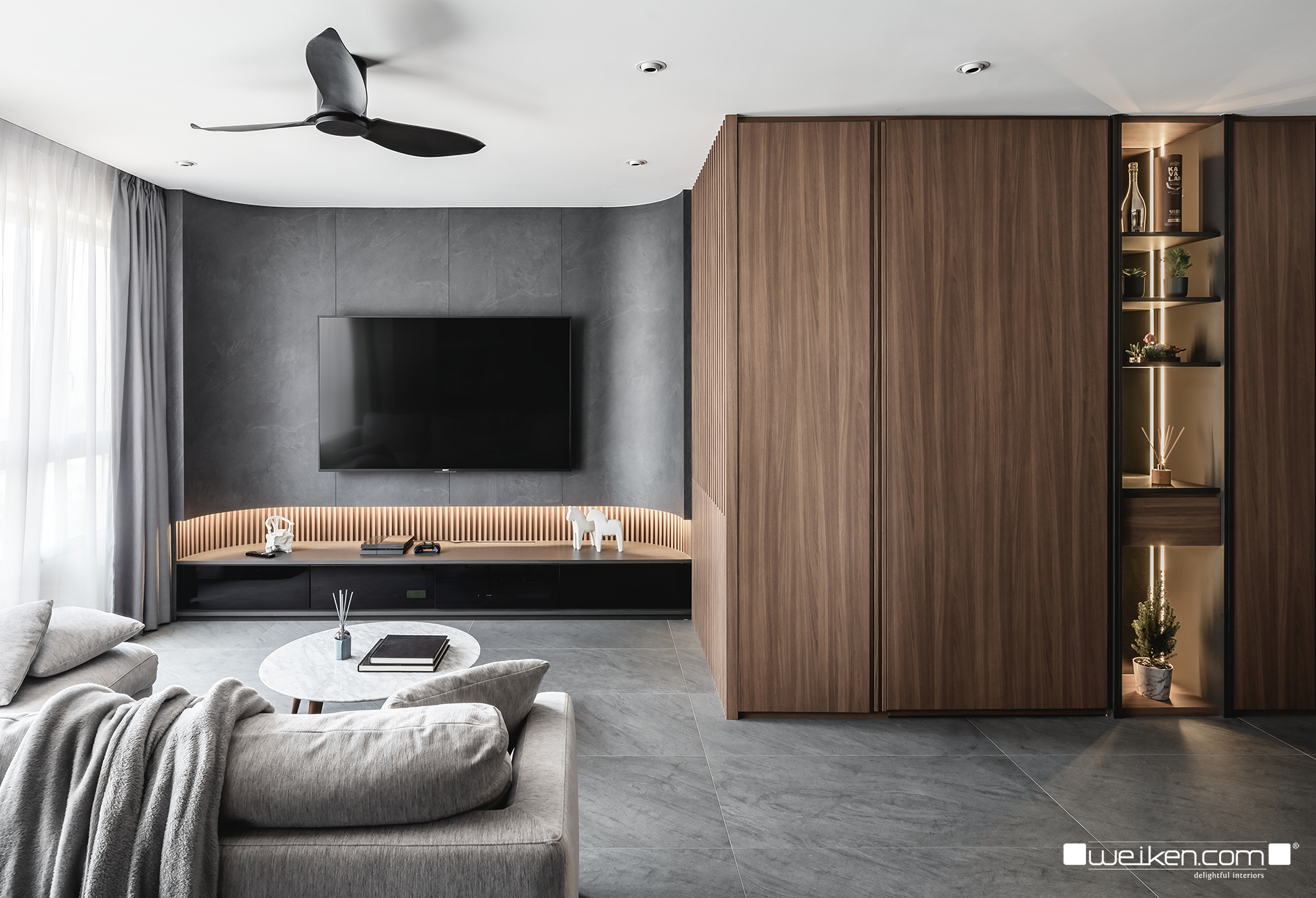 A Classic Contemporary Theme is ideal for an HDB room. It features a combination of traditional and modern elements, fine surface lines, and a neutral colour scheme of whites, beiges, and greys. Chandeliers and pendant lights can adorn spaces adding luxury and elegance.


A Nature-Inspired or Tropical Theme is another choice to complement Singapore's tropical climate. From botanical printed textiles to natural materials like wood or stone this design style has so much to offer. Green, earthy tones for walls and large windows for good ventilation can create a calming oasis within your home.


An Industrial-Inspired living area emanates an urban chic vibe. This consists of exposed brick walls, pipes, ducts, distressed surfaces, and roughed-up furniture with wear and tear. A rich colour palette with heavy wood furniture and metallic accents such as iron gives an HDB resident a modern city vibe. Textiles including worn-out leather add to the sophistication.


Scandinavian-style design is all about simplicity and functionality. It creates a warm, cozy, and inviting home. Light, airy hues such as cool shades of white are often paired with natural wood finishes to add warmth to the living room. Large windows, a Scandi- Inspired Gallery wall, and limited furniture with a touch of greenery are why Singaporeans love this design style.
A Well-Planned Small Living Room Design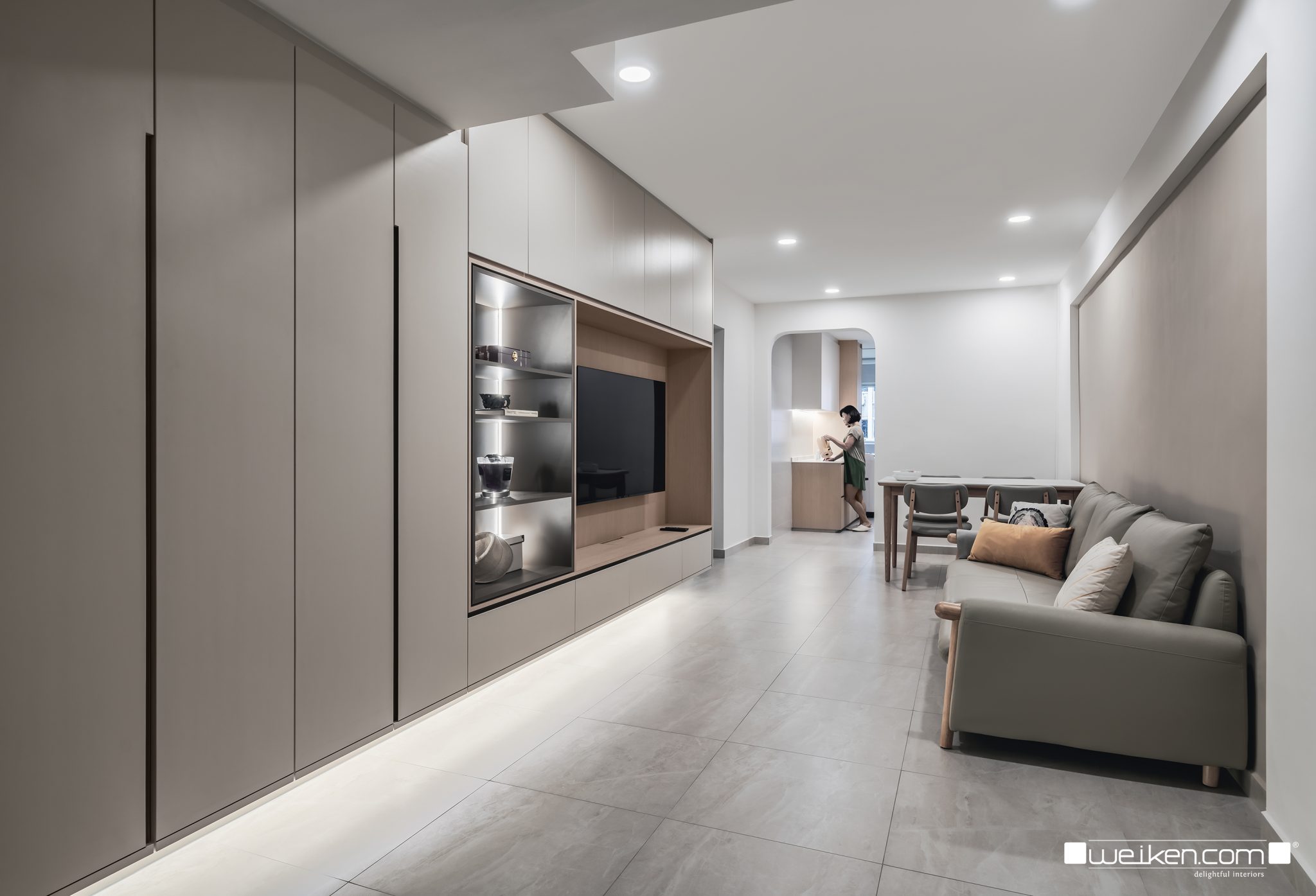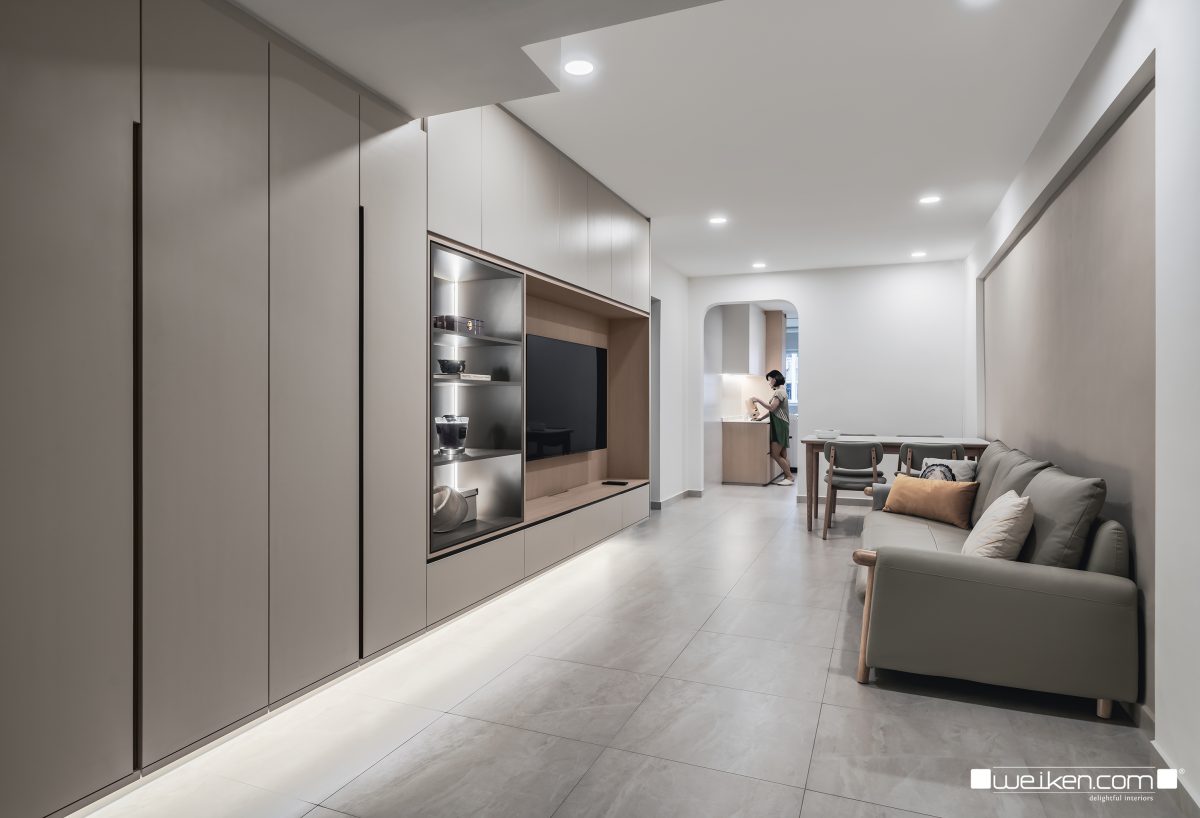 Designing a small area to meet the criteria of functionality and organization poses a significant challenge. Small living room design embraces multifunctional furniture to optimize space and storage. Mirrors and a light color scheme create an illusion of openness. Thoughtful décor choices with an artistic and visually pleasing arrangement can transform your compact living space into a stylish haven.
Undoubtedly, a home appears incomplete without a well-designed living area. It can be tailored to various comfort preferences while staying up to date on the latest design trends. A chic living room design creates a warm, welcoming atmosphere for homeowners to unwind or gather on occasion. The above ideas can surely save you substantial efforts in designing your living rooms according to your ease.