HDB/BTO Interior Design & Renovation In Singapore
The interior design scene in Singapore has evolved significantly over the years. Whereas interior design and renovation used to be two separate entities, Weiken has merged the two services into one, providing a one-stop interior design experience for you.
Since then, our award-winning team has pioneered in offering fully-integrated interior design services, transforming commercial and residential properties to create a space you love.
We have worked with several clients across the city-state, with a wide range of portfolio for HDB & BTO interior design in Singapore as well as renovations for landed houses, condos and commercial spaces. We take pride in establishing a name recognized for efficiency and competence to deliver bespoke solutions with excellence, craftsmanship and workmanship.
Having a great dedication to our craft, it is our commitment to design exceptional homes for our clients. Take a tour through some of our best HDB & BTO projects we have worked on in the past:
Featured HDB & BTO Designs
(Click on the Title to expand the Content)
It has long been since the days when HDB apartments look straight out of the same cookie cutter. Today, more and more homeowners who prefer living in HDB flats are finding ways on how to best customise them to suit their needs.
The secret that makes this happen is that they work with reputable interior designers with an impressive portfolio in HDB interior design and renovation.
From home makeovers to fully-integrated interior design services, Weiken has extensive years of experience in providing distinctive, bespoke HDB interiors while remaining sensitive to our client's preferences, budget and time constraints. We take pride in our creative approach to building your dream home.
Our team of dedicated interior designers are committed to delivering ways to avoid the lifeless, cookie-cutter look for your HDB flats and make it truly a standout. Be inspired by our previous 4-room HDB designs to transform yours from drab to fab!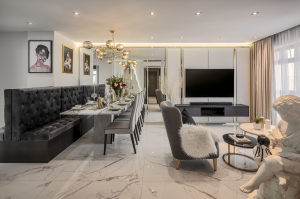 PROPERTY TYPE: 4 ROOM HDB
DESIGNER: Lucas Ngan
ADDRESS: 108B MCNAIR RD
Actual Project in LUXURY style at 108B MCNAIR RD
Functional and creative. These elements are as important to a homeowner as they are to an interior designer.
As an innovative interior design firm in Singapore, our mission is to deliver creative and technical solutions to provide you with a cosy and functional living environment. Our solutions are guaranteed to enhance the quality of your life in a space that is aesthetically attractive.
Our passion for design motivates us to strive for design originality by integrating our artistic ideas with your needs. We believe it's an effective way to create a great interior design that creates a balance between functionality and elegance, man and space, in ways that put together an environment of style and comfort.
In every project that we do, our goal is to inspire intimacy, ease and modernity regardless of the size of your home. Take a look at our comprehensive portfolio of 5-room HDB flats and see how so little space can make for a cosy home.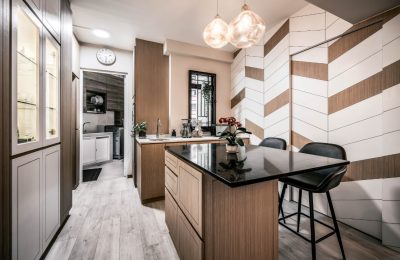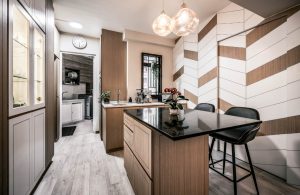 PROPERTY TYPE: 5 ROOM HDB
ADDRESS: 587 Woodlands Drive 6
Actual Project in MODERN SCANDINAVIAN style at 587 Woodlands Drive 6, Singapore | Cost: $53,000 | Work inclusive: Carpentry, Kitchen, Vinyl Flooring (the whole house)
How Satisfied Our Customers Are?